Selected Project
K-Town: A Future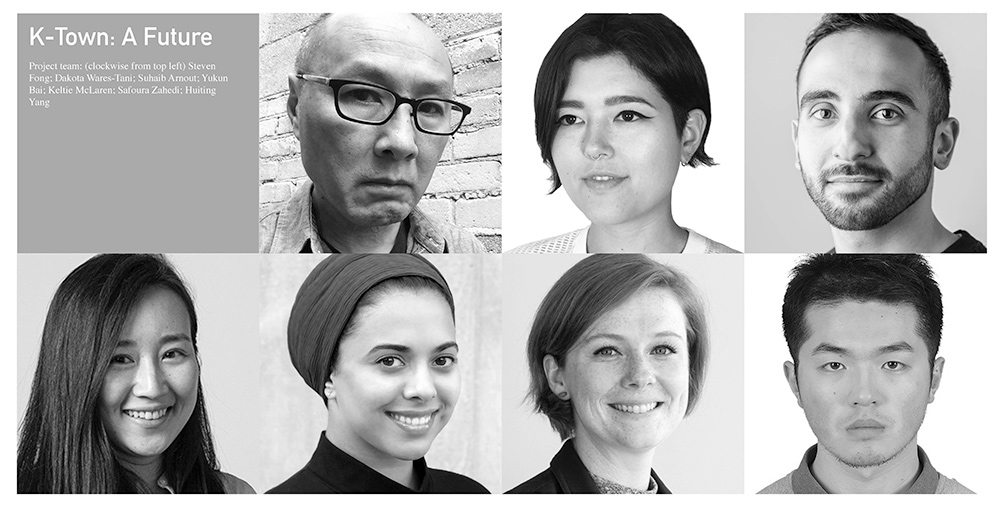 Steven Fong, Architect | Steven Fong Architect
Suhaib Arnaoot, Intern Architect
Yukun Bai, Intern Architect
Keltie McLaren, Intern Architect
Dakota Wares-Tani, Intern Architect
Huiting Yang
Safoura Zahedi, Architect
Nanci Giovinazzo | Food Forward
Project Summary
Any top-down initiative to help the beleaguered commercial strips of Toronto's diaspora enclaves has to include a bottom-up plan to address the viability of the basic unit—the small storefront building. Even before the COVID-19 pandemic, independent storefront businesses struggled due to a challenging trifecta: the retail apocalypse, digital Darwinism, and rising municipal taxes.
This 169-m2 mixed-use commercial/residential building on a 4.8 x 14.3-m infill site in Koreatown offers a possible solution. The design maximizes leasable space, includes retail space for a new generation of "experience economy" consumers, features contemporary residential amenities, and imagines a building that can be used in many ways.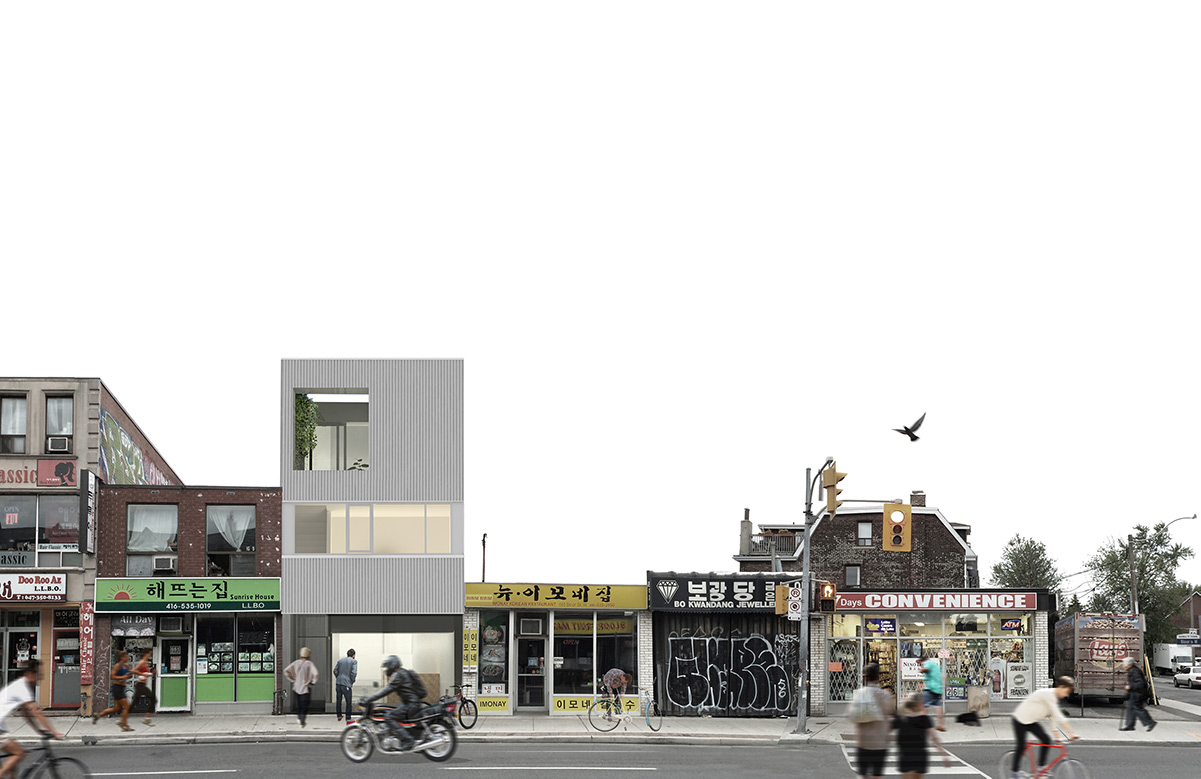 There has been a tendency to see diaspora commercial strips as places "left behind" or outlier clusters of down-at-the-heel low-rise storefront buildings, ripe for demolition and redevelopment. But renewed societal determination to foreground identity and diversity offers up opportunities to rethink this narrative, and to imagine a resilient future for these urban areas that stands against cultural erasure. This project explores what an architecture addressing these opportunities could be.
This exploration asked new questions. How do we engage a frugal, down-to-earth culture that has had little need for architects? What constitutes a multi-cultural building (avoiding obvious mimicry)? Answering these questions opened a new world of architectural mixology. In the end, this project is an East meets West fusion—like a nearby restaurant's soju sangrias and kimchi sours—combining genius for spatial intricacies and enthusiasm for value-conscious tectonics.