Selected Project
Rail to Trail London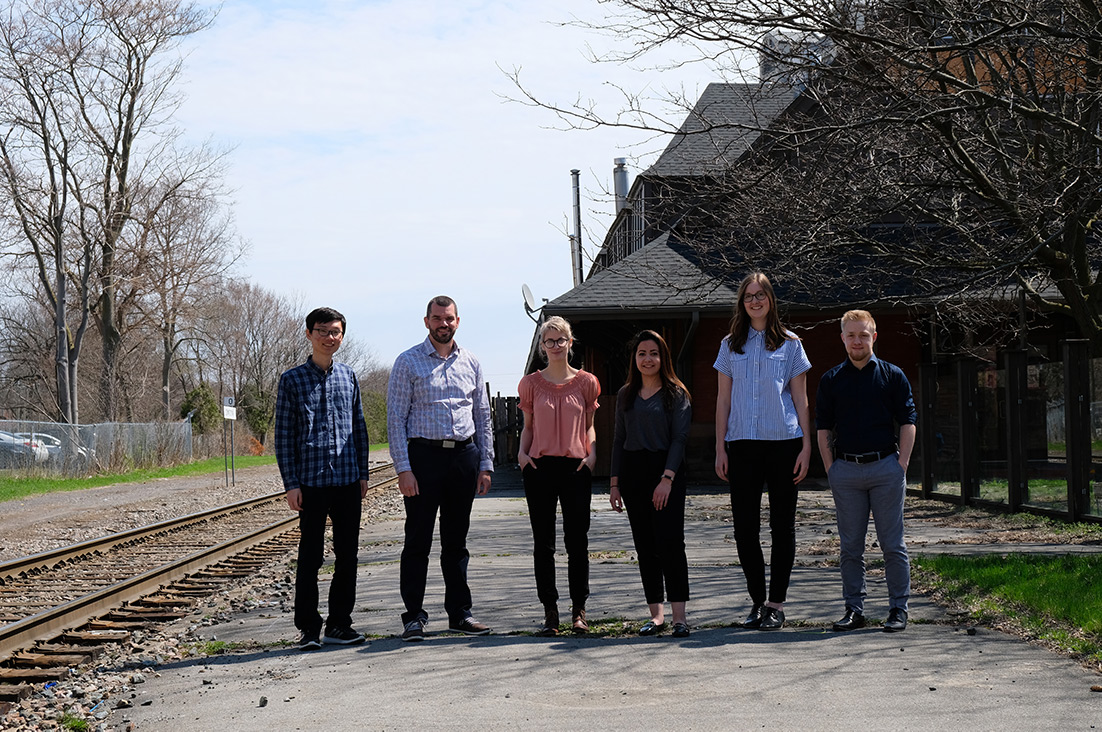 Ryan Ollson, Richard Hammond, Magdaleen Bahour, Shannon Hawke, Tyler Hearn, Jerry Kim and Siobhan Latimer |Cornerstone Architecture Inc
The City of London is located in Southwestern Ontario, between Toronto and Windsor, along one of the most travelled corridors in the country. Centred around the confluence of the Thames River, London is bisected by two major rail lines. The east to westbound CP Rail line has the most significant impact on the City, with freight trains travelling through the city multiple times daily.
Once a vital industrial linkage, the rail lines' negative impacts are making it into a worsening problem. Anticipating the eventual decline of traditional rail freight, we offer a vision for transforming the rail line into a green corridor through the City.
We have identified three sites for further exploration: an underutilized industrial area in Old East Village, a central business district along Richmond Row and a suburban site in Hyde Park in the west end of the City. These sites can be improved while the rail line remains in operation, as a practical means of kick-starting its transformation.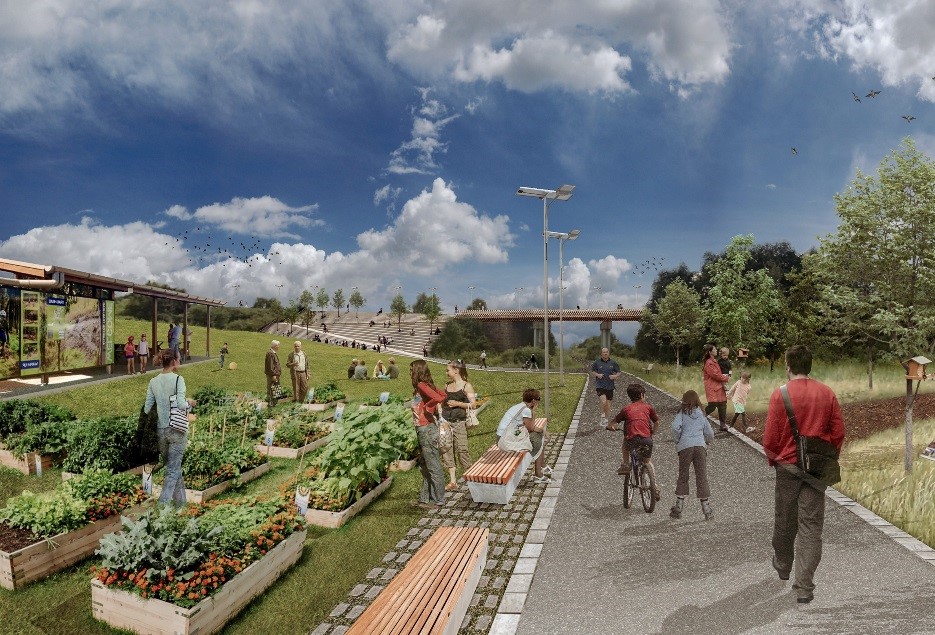 Over time, each of these interventions, in partnership with local business and community groups, can grow into a coordinated long-term strategy for adaptation of the rail corridor—re-appropriating the land for community use and gradually healing the physical scar the rail line has made in the urban fabric of London. In a sense, the CP Rail corridor would leave a unique legacy, transforming itself from a once-essential industrial corridor that divided the city to become a green linkage, reconnecting London from one end to the other.
Jury Comments
"At the confluence of two rivers, and with the consolidation of rail systems, this project shows the potential inherent in reusing soon-to-be-abandoned infrastructure and creating places for people."
"The submission shows the way public spaces—such as train stations, platforms and at-grade and grade-separated crossings—can be integrated with a community to serve as anchors for development."
"This pushes the idea of infrastructure reclamation forward, linking urban and suburban spaces together with a cohesive design language that speaks to the local context. It is realizable not just in London, but also in any community."