Scaling Down: Shifting to Transit-Oriented Communities at Human Scale and Human Speed
Selected Project
Scaling Down: Shifting to Transit-Oriented Communities at Human Scale and Human Speed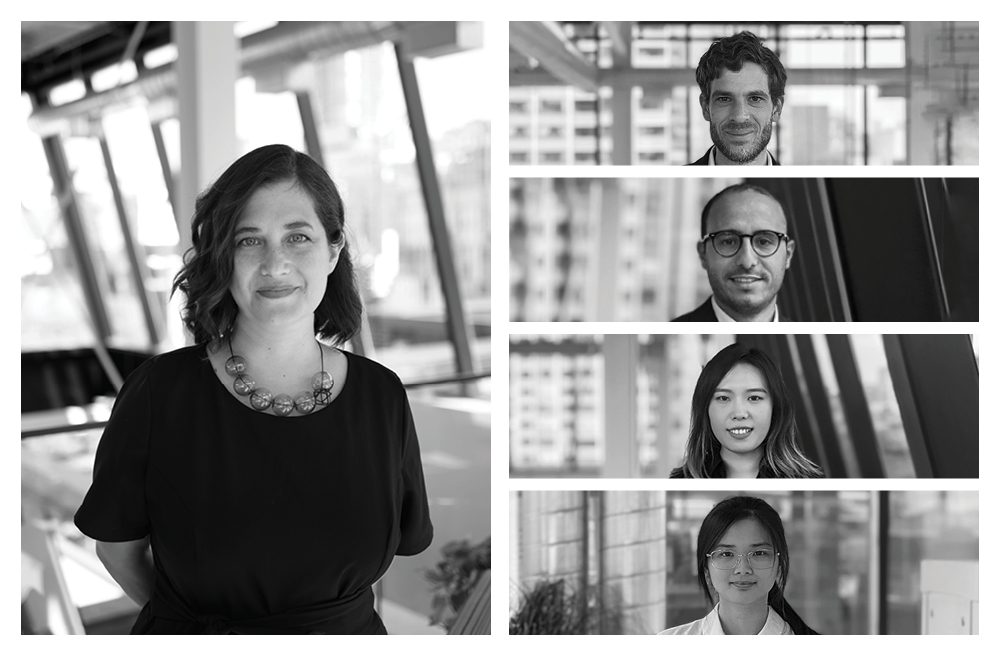 Naama Blonder | Architect | Smart Density
Misha Bereznyak |Architect
Mohcine Sadiq | Intern Architect
Sibylla Cong | Intern Architect
Yvonne Ye | Junior Urban Planner

Brookfield Properties, Municipality of Clarington
---
Project Summary

This ambitious approach to designing transit-oriented communities (TOCs) puts people first and cars last.
TOCs are already a step forward from typical neighbourhoods in promoting health by design since they focus on transit access, mixed uses, and compact development. However, the experience in these places is far from ideal. Despite the desire to put people first, many TOCs being built today have oversized streets, open spaces, and buildings and, despite their proximity to transit, they allow fast-moving traffic almost everywhere, and cars dominate these neighbourhoods.
While retaining the positive qualities of TOC, the Scaling Down approach also achieves more: human scale and human speed. It is an approach to building neighbourhoods that promote healthy living and social connections: compact and charming, enjoyable places to walk and linger; welcoming places where people want to be.
It includes three core design principles:
Scaling down streets to improve walking, cycling, and visual greenery by using three types of streets: regular streets to move traffic, car-light streets, and fully pedestrian/cycling streets. All three types provide full emergency and servicing access.
Scaling down open spaces to promote leisure and social connections by creating smaller, intimate, and more accessible open spaces in a variety of sizes and types throughout the community. This approach also ensures enough open space at each phase of development—a common challenge in many of today's TOCs.
Scaling down buildings to create an attractive and welcoming built environment by combining low-rise and high-rise buildings that break up monotonous streetscapes with more grade-related and diverse residential units and allow for flexible uses that support community-building and placemaking.