Selected Project
The Mini Mid-Rise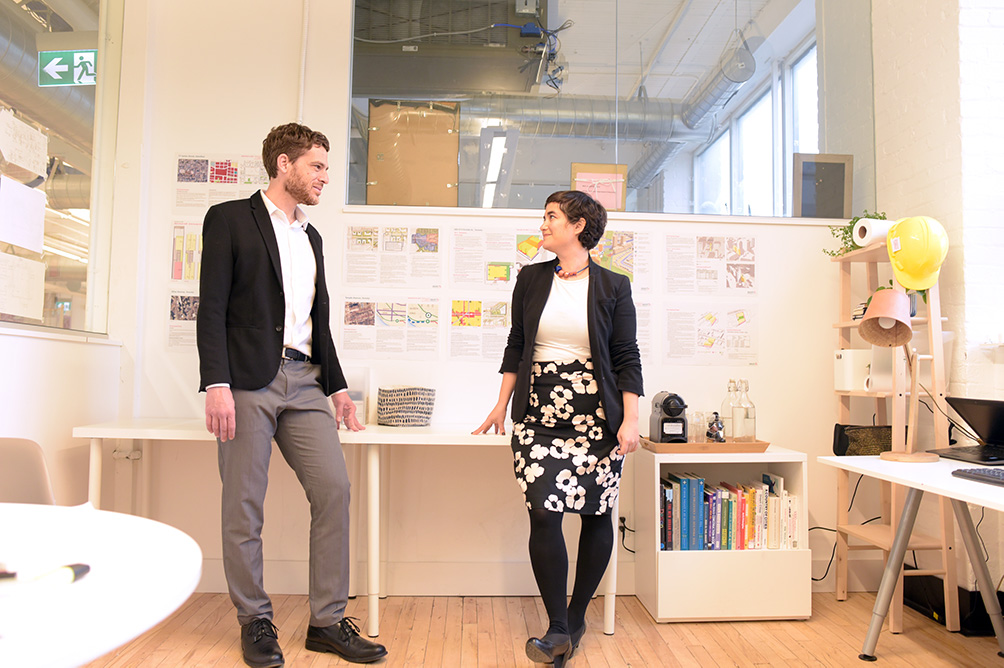 Naama Blonder,Architect | Smart Density
Misha Bereznyak, Architect | Smart Density
Igor Samardzic, Urban Planner
Sibylla Cong, Architectural Designer 

Project Summary

Midrise buildings are common in compact and vibrant European cities; they provide urban housing for millions without the need to build tall. Toronto envisioned and planned for these buildings on its avenues as a way to grow and intensify the city… so why don't we see more of them?
It has been a challenge for the City and the industry to implement this type of growth in practice. To date, almost all midrise buildings in Toronto have been built on large individual sites that could accommodate them; otherwise, they required an assembly of multiple smaller properties. This traditional model creates challenges to procure enough land and it makes the process long, complex, and expensive. At the same time, the City of Toronto's midrise design guidelines limit the height of buildings to the width of rights-of-way and require various setbacks and stepbacks from the front and the rear, leaving many potential midrise projects financially unfeasible.
Today, we are proposing a new model: the mini-midrise.
The mini-midrise follows the midrise design guidelines, but can be developed on a single small property. Main streets like Bloor, Dundas, Queen, and College—with 20-metre rights-of-way—could see six-storey midrise buildings, and the Danforth, St. Clair, or Eglinton—with 24-metre rights-of-way in some portions—could see eight-storey midrise buildings with a relatively simple municipal approval process.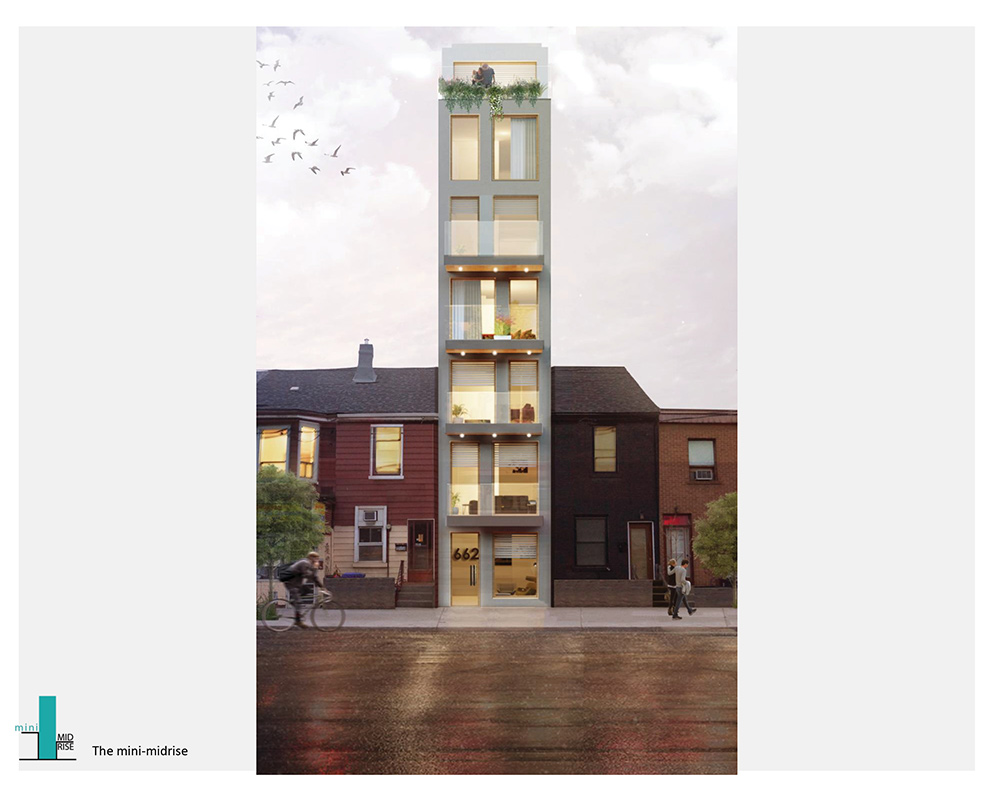 What about NIMBY-ism? There are many who are averse to even the most gentle types of intervention, advocating against any change in their neighbourhoods. However, Toronto can only address its affordability challenges if there is a buy-in from all stakeholders. Those living in Toronto must prioritize density to make better use of infrastructure project investments (e.g. transit) and, similarly, to ensure we achieve vibrant and complete communities, especially along its main streets.
The mini-midrise could be the boost that main streets so desperately need after the COVID-19 pandemic. They stand to increase the housing supply with an incremental approach to intensification and, at the same time, they will bring more people to the city's main streets—helping to create a more-inclusive Toronto.